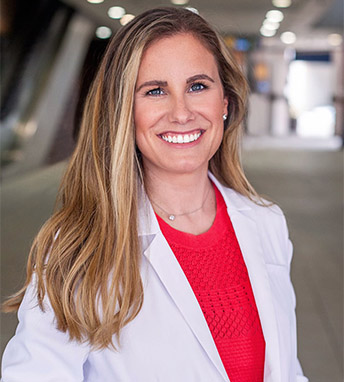 After completing her Bachelor of Science in biology from the University of Florida, Dr. Mallary Forrest, DDS, MSc earned her dental degree from the University of Maryland, Baltimore in 2011.  While in dental school, Dr. Forrest was invited into the Omicron Kappa Upsilon Dental Honor Society and graduated in the top of her class.
Upon completion of her dental degree, Dr. Forrest served the Charlotte area as a general dentist for over 6 years.  While she enjoyed her time practicing general dentistry and gained invaluable experience, Dr. Forrest decided to hone her skills and specialize in the field of orthodontics.
Orthodontics was the natural choice for her as it encompasses all the aspects of dentistry she values the most, culminating lasting relationships with her patients while helping them realize their dream of a beautiful smile.  During her training at UNLV, Dr. Forrest earned an Orthodontic certificate and a Master of Science in oral biology while conducting extensive research in oral cancer.
Are All Orthodontists Board Certified?
All orthodontists must be licensed to practice; at this time, only 1 in 3 orthodontists have continued to complete Board Certification. The American Board of Orthodontics (ABO) certification process represents a unique achievement—a significant step beyond the two to three years of advanced education required for a dentist to become a specialist.
The process requires each orthodontist to demonstrate actual accomplishments in patient care with very detailed case reports on the treatment provided for a broad range of patient problems. Board certification is a voluntary achievement that not all orthodontists choose to pursue. In order to become board certified by the ABO, an individual orthodontist is thoroughly interviewed by a panel of examiners to demonstrate their orthodontic knowledge, skills, and judgment.
Successful completion of this examination process demonstrates the orthodontist's utmost commitment to excellence in orthodontics – to both the orthodontic profession and the general public. It represents a commitment by a licensed specialist that he/she has the necessary knowledge base and skills to treat patients to the highest of standards. It exemplifies a practitioner's commitment to continue to keep abreast of the latest advances in patient care and to continue to deliver these latest techniques to patients. Many orthodontists see it as a demonstration of their dedication to the specialty and the highest level of achievement. Learn more about Board Certification.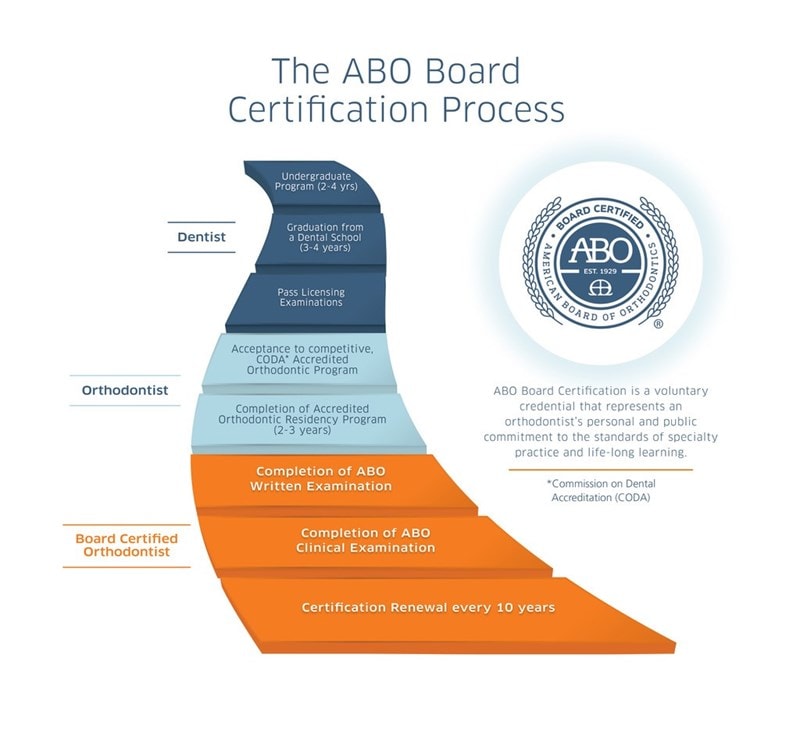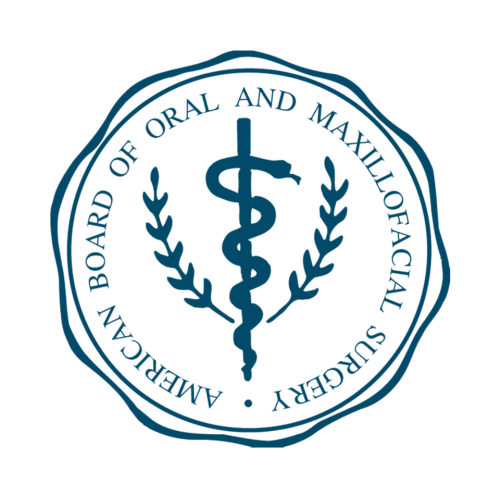 What Does It Mean To Be A Board Certified Oral Surgeon?
A Board Certified Oral and Maxillofacial Surgeon has graduated from an accredited dental school and is licensed in the state he/she practices. This individual has also completed a rigorous oral and maxillofacial surgery residency program approved by the American Dental Association's Commission on Dental Accreditation.
To become board certified, an oral and maxillofacial surgeon must complete an intensive application and examination process. Applicants for board certification in oral and maxillofacial surgery must provide verified written evidence of their educational and training qualifications. Also, these individuals must provide evidence of their experience in all aspects of oral and maxillofacial surgery. Finally, a board-certified Oral and Maxillofacial Surgeon must pass both a thorough written qualifying examination and a rigorous oral certifying examination to become certified as a Diplomate of the American Board of Oral and Maxillofacial Surgery.