Meet Dr. George Soung
Dr. George Soung (pronounced "Song") is a Board Certified Diplomate of the American Board of Oral and Maxillofacial Surgery. He completed his undergraduate degree at the Pennsylvania State University as a Schreyer Scholar, where he was a member of the Penn State Rugby Team and earned his Bachelor of Science in Microbiology with Honors in Biochemistry and Molecular Biology in 2006. After college, he was accepted to medical school but ultimately decided not to pursue a career path in medicine. He subsequently spent 2 years in the pharmaceutical industry as a Research Biochemist at Merck & Co. before he decided to pursue a career in dentistry. He obtained his Doctor of Dental Surgery (D.D.S.) degree, graduating with honors (Summa Cum Laude) from the University of North Carolina at Chapel Hill in 2013.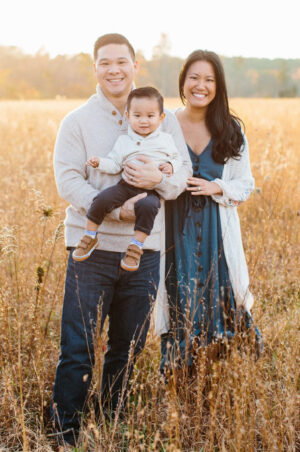 Immediately following dental school, Dr. Soung decided to pursue specialty training in Oral and Maxillofacial Surgery due to its wide scope of practice, which uniquely combines the disciplines of dentistry, medicine, and surgery. He completed his residency in Oral and Maxillofacial Surgery at the Virginia Commonwealth University (Medical College of Virginia) Medical Center in Richmond, Virginia, a Level 1 Trauma Center and one of the most reputable OMFS training programs in the country. During the four years Dr. Soung spent in residency, he obtained extensive training in all facets within the specialty of Oral and Maxillofacial Surgery, including dentoalveolar surgery, dental implant surgery, and bone grafting, diagnosis, and management of oral and head/neck pathology, facial trauma, and reconstructive facial surgery, corrective jaw (orthognathic) surgery, TMJ surgery, facial cosmetic surgery, surgical management and treatment of obstructive sleep apnea (OSA), and cleft lip/palate surgery. He completed rotations in General Surgery, Trauma Surgery, Pediatric Surgery, Surgical Oncology, Internal Medicine, Emergency Medicine, Cardiology, and in the Surgical Trauma Intensive Care Unit (STICU). Dr. Soung also received formal and extensive training from the VCU/MCV Department of Anesthesia in the administration of both inpatient and outpatient general anesthesia and deep and moderate intravenous sedation for both adults and children. An essential component of that training included advanced airway and emergency management. Dr. Soung had the honor of being named Chief Resident during his final year of surgical training.
Dr. Soung's interests in private practice include dentoalveolar surgery (extraction of wisdom and other non-salvageable teeth and pre-prosthetic surgery), dental implants and complex bone grafting (including full mouth rehabilitation with implant-retained/supported prostheses), management and treatment of (benign) oral pathology, treatment of oral and facial infections, and office-based anesthesia techniques. Dr. Soung is a Fellow of the American College of Oral and Maxillofacial Surgeons, the American Association of Oral and Maxillofacial Surgery, and the North Carolina Society of Oral and Maxillofacial Surgeons and a member of the American Dental Association and North Carolina Dental Society.
In his free time, Dr. Soung enjoys spending time with his family, shooting and hunting, (bass) fishing, working out, and watching sports. Dr. Soung and Julie are also passionate about volunteerism and community service. They have participated in many different community outreach projects and events since their college days, in addition to the Mission of Mercy Dental Projects during dental school and residency. They are members of Elevation Church.
Education
The Pennsylvania State University – B.S. – Microbiology with Honors in Biochemistry & Molecular Biology
The University of North Carolina at Chapel Hill – Doctor of Dental Surgery (D.D.S.) with Honors
Virginia Commonwealth University – Completed residency in Oral and Maxillofacial Surgery
Appointments & Affiliations
Board Certified Diplomate of the American Board of Oral and Maxillofacial Surgery
Fellow of the American College of Oral and Maxillofacial Surgeons
Fellow of the American Association of Oral and Maxillofacial Surgery
Fellow of the North Carolina Society of Oral and Maxillofacial Surgeons
Member of the American Dental Association and North Carolina Dental Society
Attending Surgeon, Atrium Health (University City)
Attending Surgeon, Valleygate Dental Surgery Center of Charlotte